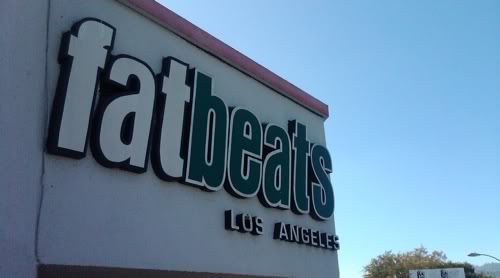 9/17:
I went over to
Fat Beats LA
this past Friday evening as it was the last weekend it would be open since it was closing for good. A very sad weekend for hip-hop in LA as it held ground to the freshest hip-hop vinyl records you could ever find. This was also a spot where hip-hop artists and hardcore hip-hop fans could unite, so I had to check it out.
I can tell a lot of people from around here really cared about this store as the entire balcony was packed full of people to see the nightly performances from various rappers who came to show their support. It took me about an hour to get in but man it was worth it. I got to witness some of the
RAW-est
Westcoast rappers such as
Rass Kass, Planet Asia, Xzibit, and Kurupt
come and spit some dope rhymes.
Here are some pictures from that evening: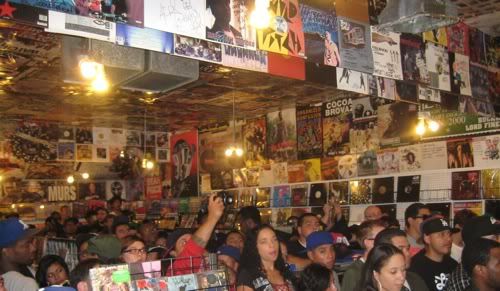 - Crowded yo!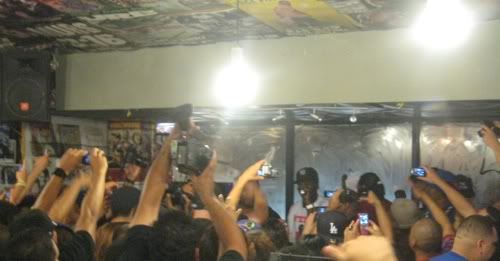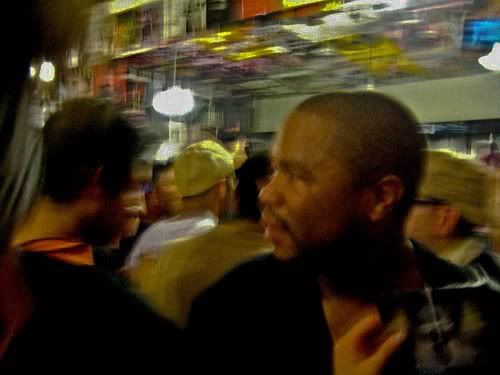 - Bad picture of Xzibit as he was walking right by me.. but doesn't this look like a painting now?
Here's a short clip I took of a verse from X to the Z when he first came to the stage:
- I just got a NEW camera so the quality will be better next time ;)
A better video here:
(RAWWW!)
WestCoast
make some NOISE!!!!