11/04 (Los Angeles, CA):
I went to go check out this
Jose Cuervo
Silver Launch Party in Downtown LA with some friends, and it turned out to be a cool event. C'mon, free Jose Cuervo shots & mixed drinks, a chill atmosphere, good music, and a cool set up... what more can you ask for? And it was all free too!
The theme of the party was "
Day of the Dead
" which is a holiday celebrated in Mexico (of course the perfect theme for this brand). There was also a performance towards the end which was pretty lame, but overall this was a nice event. Here are some pictures I took to give you a view of how it was: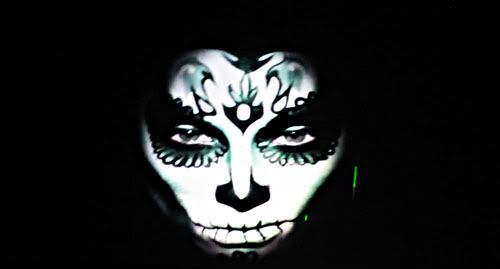 - Freaky yo; it was just looking at us the whole time...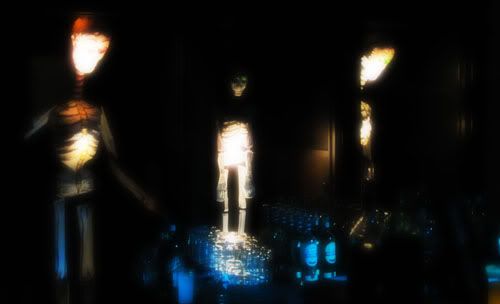 - Cool bar.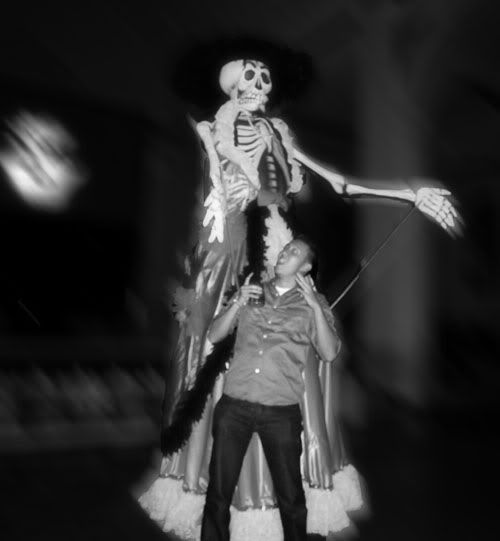 - My homie got scared because this skeleton was about to take him to the underworld...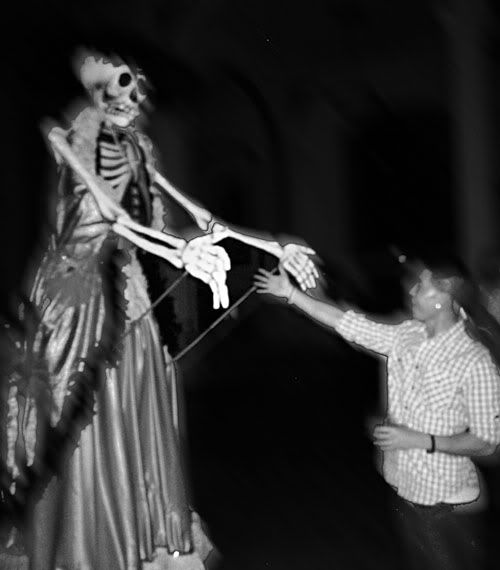 - So then I stepped in and made peace with it. We all good now.
- A scary beauty.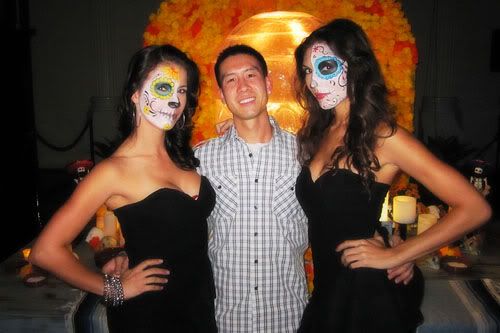 - I couldn't just have one. =)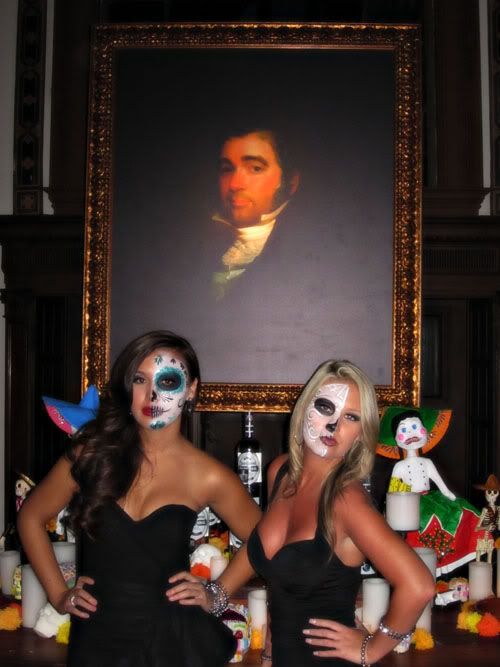 - Good job Mr. Cuervo. May you R.I.P.
I'm noticing more alcohol labels are throwing these type of free parties on occasion (ex.
Heineken
&
Hennessy
), which is good PR for them because it draws young adult to come out to these kind of events and alcohol is something almost every young adult consumes whenever there's a party.
Props to
Rex4000
for another one. Go check out his blog; it's pretty cool.