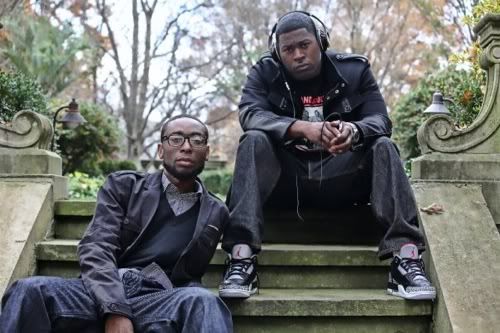 - 9th Wonder (left) & David Banner (right)
9th Wonder
came through with another sik beat as usual, and helped produce an awesome track for
David Banner
called "
Be With You
" featuring
Ludacris
&
Marsha Ambrosius
.
This is a very mellow song that has such soothing sounds of various band instruments used in the beat. It makes me want to just kick back & relax with my headphones, and really puts me in a cheerful mood as it has a happy vibe throughout the entire song. Check it out and listen for yourself:
David Banner & 9th Wonder - Be With You ft. Ludacris & Marsha Ambrosius
-
Alt Audio Link
FYI, David Banner & 9th Wonder are coming out with an album together called "
Death of a Pop Star
" which is set to be released this
December 21st
. I'll be keeping tabs on this album now as I'm sure it's going to be filled with a lot of quality tracks since 9th Wonder is on the collaboration.
Is it me or is there just too much good hip-hop music out this year?