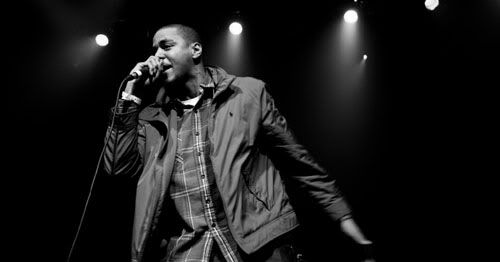 In light of the
J. Cole
performance I'm about to check out tonight in the Bay Area, I just want to share with everybody some of his new tracks so you can get a taste of the good music I'm about to witness live. Here are some of my favorite songs from his recent mixtape called "
Friday Night Lights
":
J. Cole - In The Morning featuring Drake
-
Alt Audio Link
- Slow jam type of song
J. Cole - You Got It featuring Wale
-
Alt Audio Link
- This song is very upbeat
J. Cole - Blow Up
-
Alt Audio Link
- This song just bumps
J. Cole - Back to the Topic (Freestyle)
-
Alt Audio Link
- He got some tight rhymes in this song
Just to let you know, J. Cole is an up & coming hip-hop rapper & also a producer of most of his own music, which is something that's very difficult to do by one person. This guy has mad talent & a dope rap style, and I can't wait to check out his performance tonight!
TGIF peoples & I hope everyone is enjoying their Thanksgiving break!