(I'm pretty behind with this one but I thought I'd share my thoughts on this event anyways, so suck it!)
1-07-11 (Hollywood, CA)
: I went to check out a
DPG
(Dogg Pound Gangstaz!) performance at the
Key Club
in Hollywood. If you listened to
WestCoast hip-hop
back during the
90's
then you'll know who I'm talking about and appreciate all the dope jams they brought to us.
First off, the place was mad packed everywhere; even the stage was getting too crowded at one point so they had to stop the performance and make their entourage back up. It was hard enough for me to see since I got there late but my friends and I were able to guide our way through the crowd and get a good view of the show.
I didn't recognize most of them on stage, but was able to point out
Kurupt
(aka Young Gotti),
Daz
,
Roscoe
, and
DJ Quik
(he was actually mixin on the 2nd level balcony).
Jayo Felony
was there too and I think because he's looking to sign under the same label as DPG.
I basically caught the end of the show but it was still pretty awesome just being there and supporting some of the rawest OG WestCoast rappers ever. My favorite part of the show was when Kurupt did his verse from the song
New York New York
, and suprised everyone at the end with
Xxplosive
&
Callin Out Names
. I gotta say Kurupt is so dam lyrical and puts mad energy in his performances, so major props to him for putting it all out there every night.
I also did like Daz when he performed
In California
(such a dope song!). And I can't forget Roscoe with his performance of one of my other favorites
Smooth Sailin
(the summertime jam).
Check out some pictures I took of the event: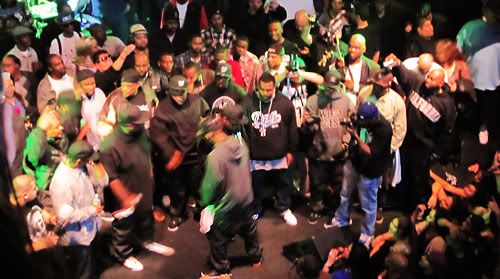 - See, it was crazy packed on stage..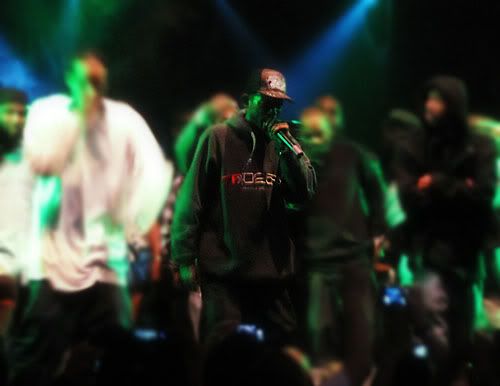 - Kurupt doin his thang!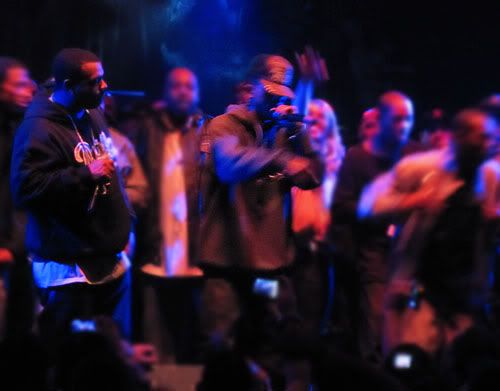 - Daz & Kurupt!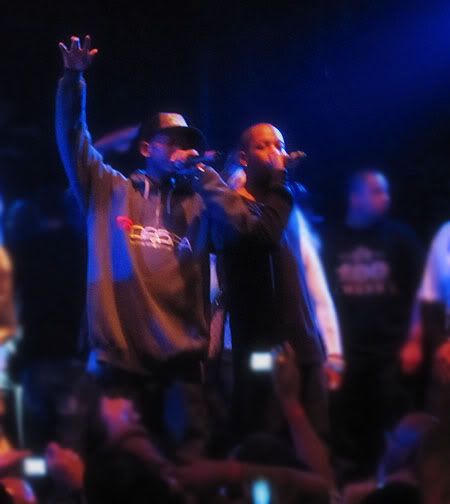 - Throw your W's up if you love the West!
The WestCoast is the BestCoast.. Holla!
Props to my homie
J.Li
.