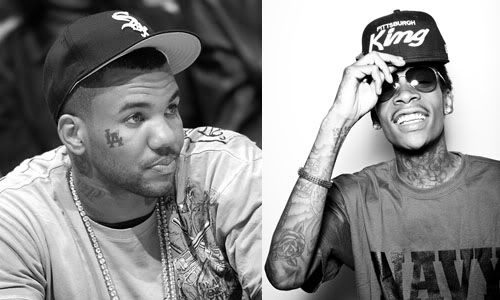 The Game - Taylor Made featuring Wiz Khalifa
<<< 2/10: Sorry guys, I had to remove this. If you didn't get a chance to listen to it then I'm sure you can find it elsewhere =( >>>
-
Alt Audio Link
2/08: Removed, sorry guys =(
This track is str8 fiiiiiiiire! My guess is while
Wiz Khalifa
was in Cali collaborating with Snoop & doin his thang around LA, he probably stopped by
The Game
's pad and crunched out this dope song before he left to Pittsburgh to perform at the AFC Championship game last weekend. Awesome job with this one.
I'm just happy to see The Game is finally back on the scene again with some new music, and hopefully he'll come out with his new album sometime soon called
The R.E.D. Album
.
He said his album is "95% complete" but he still hasn't set a release date, so we'll just have to wait... :\
If you liked that track above and are a fan of The Game then check out the
Purp & Patron
mixtape right
here
.
Props to
Nahright.com