1/01/11 (Hollywood, CA)
:
Although I was soo hungover all day from partying the night before, I went to go check out this
Snoop Dogg
show on New Years Day at the House of Blues. It was tough gathering up all that energy to go, but you know what.. it was totally worth it!!
I was pretty much in zombie-mode before the show but once the music came on & Snoop Dogg jumped on stage, I came back to life! He definitely gave an awesome performance as he rapped a lot of old jams mixed with some of his recent hits. As you know, Snoop loves to blaze so it was only fitting for him to light up a blunt at the start of the show while he was rapping his verse to the new
Dr. Dre
song "
Kush
" (this is when the air started gettin real fresh). He also had
Daz
&
Kurupt
up on stage with him and did a couple of my favorite
DPG
hits (Kurupt was off da chain!). At one point during the show, Snoop did a segment for
2Pac
which I thought was really cool of him as he's still keeping his memories alive even to this day.. R.I.P. 2Pac.
Here are some pictures & a video I took @ the event: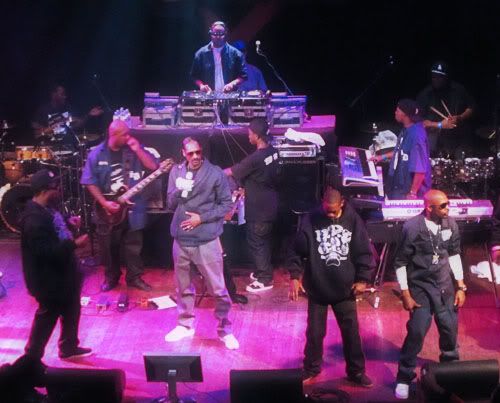 - Daz, Snoop, & Kurupt (Sorry Daz, but you got fat!)
- Doing a song for the ladies..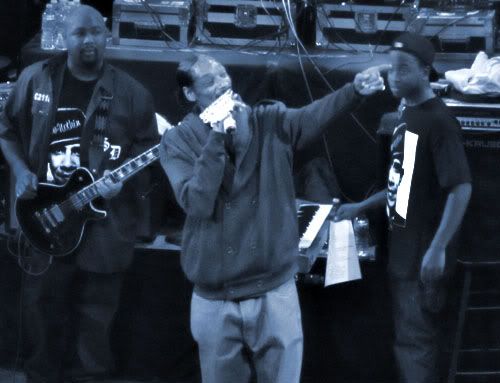 - Time to C-walk!
**
Warning: The sound is mad distorted because my camera sucks, so
mute it
and check out Snoop Dizzle puff on a blunt while he's doin his thang. Hold up, wait a minute.. lemme put some kush up in it!
I gotta give Snoop mad credit though for holding it down strong for the
WestCoast
and
still
keeping his name active after being in the rap game since the early 90's. FYI, I heard he's supposed to come out with a new album soon called
Doggumentary
so I'll be keeping tabs on that.
Thanks to my homie
J.Li
for this one. Peace.