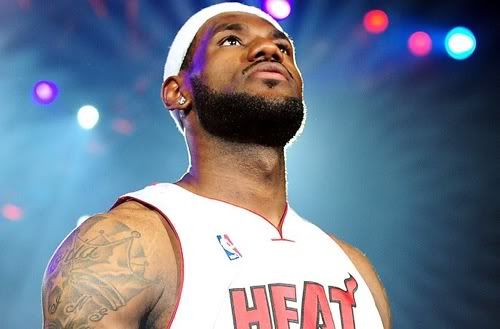 Ever since
Lebron James
decided to join the
Miami Heat
during this offseason, he's been negatively criticized by his fans, the media, and just about everybody & their mamas talking about what he "should" have done.
With that said, this new
Nike
commercial with Lebron puts a stop to all the offseason thoughts & madness he's been going through as he just wants to stay focused on the upcoming season of NBA basketball. Nice timing right before the season starts, right?
-
This isn't about what LeBron James has done, or hasn't done. This is about the difference between the expectations others may have of him versus the expectations he has of himself. What should he do? The answer is a question.
We'll have to see if Lebron can stay focused for his first game tonight as a Miami Heat as he goes up against the top team to beat in the Eastern Conference, the
Boston Celtics
. I like both teams so I don't know who to root for, but if I were to bet then I'd put my $ on BOSTON! Go C's!!!
MIA @ BOS - 7:30PM EST on TNT