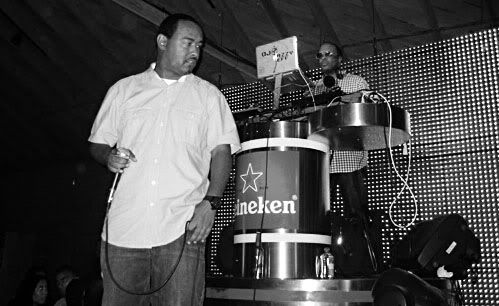 I got to meet
Skillz
at an event this past Summer called
Heineken Inspire
as he was there MC'ing alongside DJ Jazzy Jeff. I chatted with him real briefly, and he seemed like a very humble & chill d00d. On that note, he told me he was coming out with an album this Fall and it's called
The World Needs More Skillz
, which is set to be released on
October 26th
.
Skillz is well known to be very crafty with his lyrics. Check out this freestyle "cypher" segment of him, which aired last week during the BET Hip-Hop Awards:
FYI, Skillz is also known to come up with an end of the year freestyle wrapping up the top headlines in the hip-hop world, so I'm sure he'll do the same for this year too. To give you another glimpse of how dope he is lyrically, here's the freestyle he came up with "wrapping up" 2009:
Skillz - 2009 Rap Up:
- Props to:
2dopeboyz
Too sick.