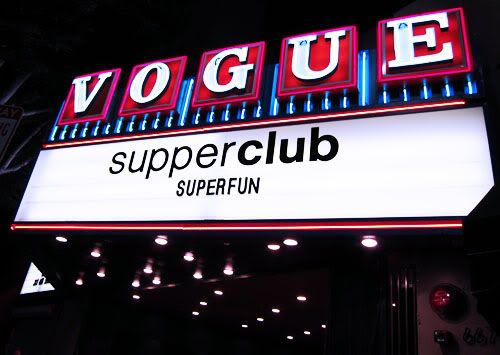 2-13-11 (Hollywood, CA):
Sunday night, my friend invited me to go check out the
G.O.O.D. Music
Grammy afterparty and all I gotta say is that it was "superfun!"
So, the party was at a loungy spot called "
supperclub
" which was overall pretty nice inside & out. We saw a few familiar G.O.O.D. Music faces like
Big Sean
,
Pusha T
, and some others. It was kinda cool chillin inside and seeing how they party live. Everybody was having a good time, the DJ was playing some dope beats, and the scene was pretty... well just pretty ;)
Here's a video that my homie took of the event:
- Video by
Rex4000
(someone got tackled out of nowhere.. real random & crazy!)
I also got some pictures I took from that night:
More pictures in my album right here:
Mad props goes out to
Rex4000
for finding out about this. Again, go check out his new blog site about the LA lifestyle & more if you haven't already:
--> http://uncvr.wordpress.com/
G.O.O.D. times.