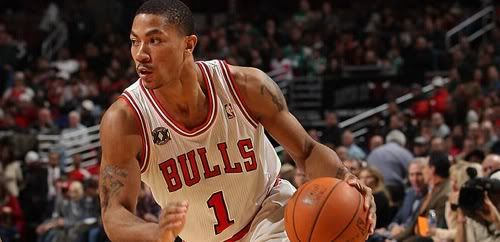 I gotta give a big shout out to one of my favorite Point Guards,
Derrick Rose
, who was just declared
#MVP
of this NBA season yesterday =)
He is probably the most explosive, talented, & clutch player in today's league, and is super exciting to watch every time he steps onto the courts. I really hope he can power through that hurt ankle of his and continue to stay on fire through the playoffs now that he's the
MVP
(even with that hurt ankle). Leggo!
I already saw two MVP commercials with D.Rose, and I just so happen to have found one of them by
Adidas
:
The other one was a
Powerade
commercial that I saw on TV, but it's not posted up online yet. When it does, I'll post it up.
Congrats to
D.Rose
now go handle some business tonight vs the Hawks!
#gobulls