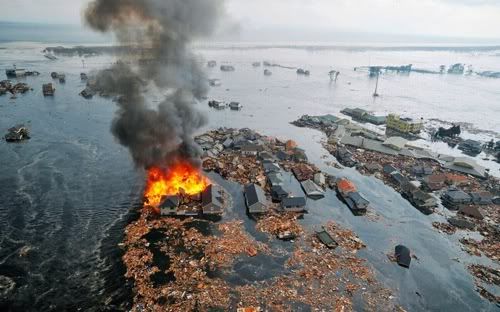 I just want take a step away from my blog and say how very saddened I am about the devastation that has happened/is happening in Japan right now =(
I've seen so many pictures & videos of the massive disaster that I want to help in any way I can because it's very unfortunate for this to happen to anyone. And another thing too, people over there are currently facing a potential
nuclear threat
so if you think you have it bad then think again..
There are several ways to help, so please take the time to put in a donation to your preferred Relief Organization. Here are a few options:
- American Red Cross
- You can also text
REDCROSS
to
90999
for a $10 donation
- Here's another link I found with a list of different organizations via
Yahoo
.
If you're like me and not making that much income then you gotta think about the situation like this: If a natural disaster of this proportion happened in your area, wouldn't you like some help?
I just donated $10 to the Red Cross, and I really hope everyone can help contribute as well. The reason I am so passionate to help is because I've visited Japan before, and it's such a beautiful country with the nicest people you'll ever meet. I also have a homie living there, so I feel obligated & connected to help.
Truely, truely a tragic event...