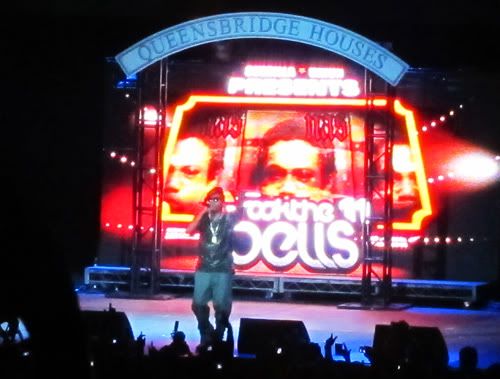 - Nas on stage performing..
8/20/11 (San Bernadino, CA):
So, I wasn't sure if I was going to go to
Rock the Bells
this past Saturday but luckily I was able to get one of my good music homies to come out with me.
I left LA pretty late so I didn't get to enjoy RTB to it's fullest but I managed to check out a bit of Erika Badu & Mobb Deep, saw Nas peform, and ended the cold night with some Lauryn Hill. Yea, it was freakin cold cuz I was wearing a T-shirt & shorts expecting it to be super hot over there.
#wardrobefail
Anyways, here's a video I took of one of my new favorite songs by
Nas
&
Common
called "
Ghetto Dreams
." Chekkit live right here:
======================================================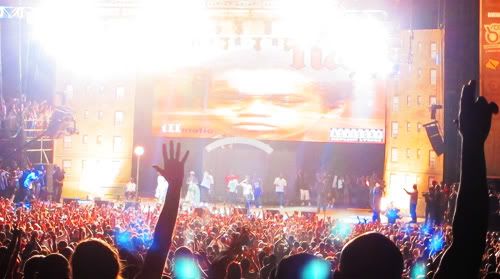 - Still a lot of Hip-Hop fans here as you can see...
Regardless of missing a lot of performances during the day, I'm grateful I was able to go & enjoy live Hip-Hop and be surrounded by Hip-Hop heads for once. It seems like they're hard to find around here in LA since everybody around me listens to that electro/dub-step sh*t, or maybe I need to start looking for them...