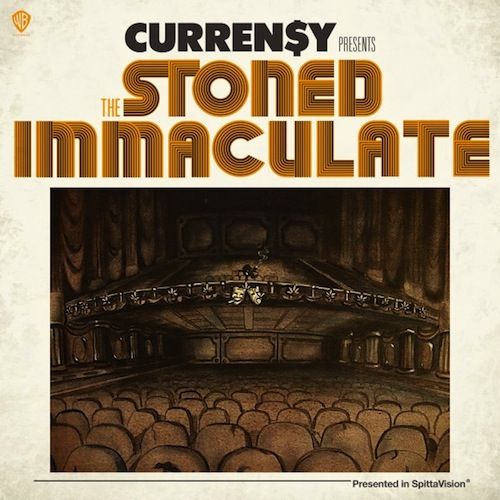 - Proof I got my copy right
here
.
I was able to check out
Curren$y
's listening session back in early May at the
Diamond Supply
shop on Fairfax, which helped me gain a new perspective on his '
JetLife
' style of music. After that point, I set my radar to purchase this album legally, doing my duty to support good music & new artists that will take hip-hop/rap in the right direction.
Since copping it this past weekend, I've been listening to each song everyday getting a better sense of the beats/melodies/instruments used as well as familiarizing myself with Curren$y's subtle-sounding rap style. I think this album is going to do wonders for his career and help make his mark in the rap game. Before this, I can only think of two recent songs I recognize him in:
Wiz Khalifa ft. Curren$y - Rooftops
&
Snoop & Wiz ft. Curren$y - OG
<--- (dope track!)
Final thoughts: Curren$y's 8th studio album,
The Stoned Immaculate
, is filled with spacey beats, smooth sounds, and fresh raps. If you like that mellow & laid back type of music.. that 'Jameson-on-the-rocks sippin' type music.. that 'grab a blunt & smoke all-day' type of music then.. well, I highly recommend you go get this album.
#JetLife #TheStonedImmaculate
Streams of my top 5 tracks from the album + "Capitol" music video after the jump...
Curren$y ft. 2 Chainz - Capitol
Curren$y - Showroom
Curren$y - Privacy Glass
Curren$y - Chandelier
Curren$y - Jet Life ft. Big Krit and Wiz Khalifa
#JETLIFE