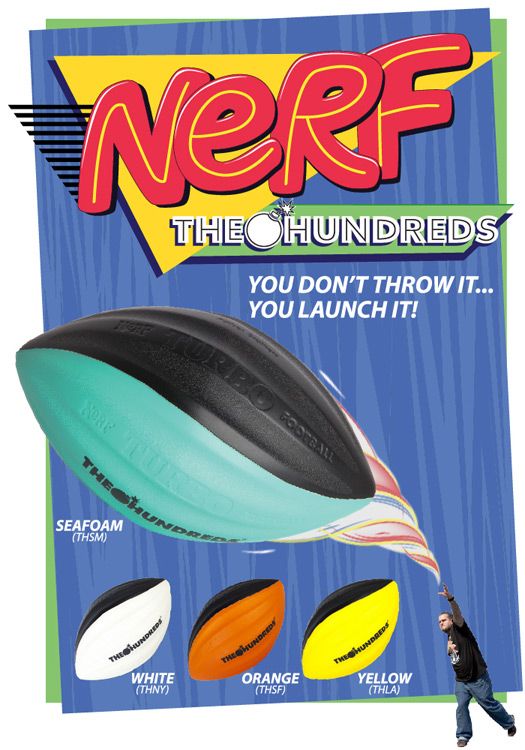 It looks like
The Hundreds
is bringing back the Nerf Turbo football; one of my favorite toys from back in the days since my hands were too small to grip a real football and my arms were too feeble to throw one, haha.
Release date TBD. Check on The Hundreds website for updates on that.
Check out their retro-style commercial for this after the jump.